Welcome. I am a printmaker based in Radley, near Oxford, UK.
I make limited edition prints and cards, mainly in linocut, woodcut and monoprint.
I exhibit around the country and also run printmaking workshops and classes from my lovely rural studio.
"I wanted to thank you for a perfect day in the studio learning about linocut. I feel very privileged to be allowed to learn with such nice people in such an idyllic spot and with such patient tutoring. I shall certainly be trying out more ideas at home and hope to join you again on a two day course to develop ideas in more than one colour." Jane
"I just wanted to say how much I enjoyed your two day course. What a lovely inspiring setting, fantastic teaching, good company and wonderful food. And my mum loved her card. Hope to come again one day." Kate
"Thank you again for the lovely 2 days: I enjoyed it enormously and learned a lot.
I will certainly be up for another workshop probably next year." Marijke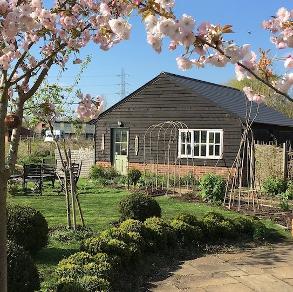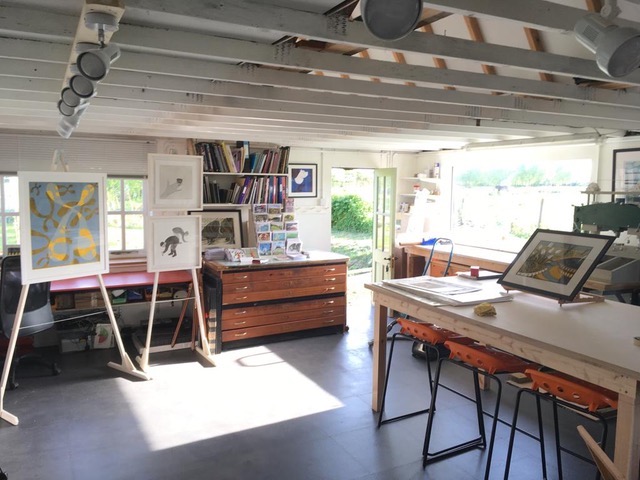 Animals on the Move.
18th & 19th January 2020.
St Swithun's Church Hall, Kennington, Oxford
OX1 5PL
Graphical Illustration.
6 April - 4 May 2019.
West Ox Arts Gallery, Old Town Hall, Bampton. OX18 2JH
I will be exhibiting my prints along with 5 other artists in this lovely, historic, west Oxfordshire gallery. www.westoxarts.com
PRINTFEST 2019
"Dedicated to the exhibition and sale of contemporary, handmade prints by some of the best printmakers in the UK and beyond. "
4th & 5th May.
The Coronation Hall,Ulverston, Cumbria LA12 7LZ
I am delighted to be selected for this year's PRINTFEST in Ulverston, Cumbria. www.printfest.uk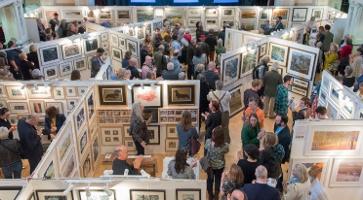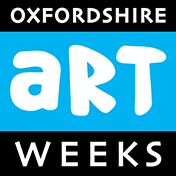 Oxfordshire Art Weeks.
Sat 11 - Sun 19 May . 11am - 5pm.
Open studio,115 Lower Radley, OX14 3BA.
"Artweeks is the opportunity to see amazing art in wonderful places: expect the unexpected, be inspired, diverted and delighted – and come home with a unique artwork of your own. You'll be able to meet artists in a wide range of interesting places, talk about their work, watch demonstrations and maybe have a go yourself. Or simply feast your eyes on a huge range of creative activity, from painting, photography, textiles, sculpture and ceramics, to furniture, glass, mosaics, jewellery, digital art and much more." www.artweeks.org