Welcome. I am a printmaker based in Radley, near Oxford, UK.
I make limited edition prints and cards, mainly in linocut, woodcut and monoprint.
I exhibit around the country and also run printmaking workshops and classes from my lovely rural studio.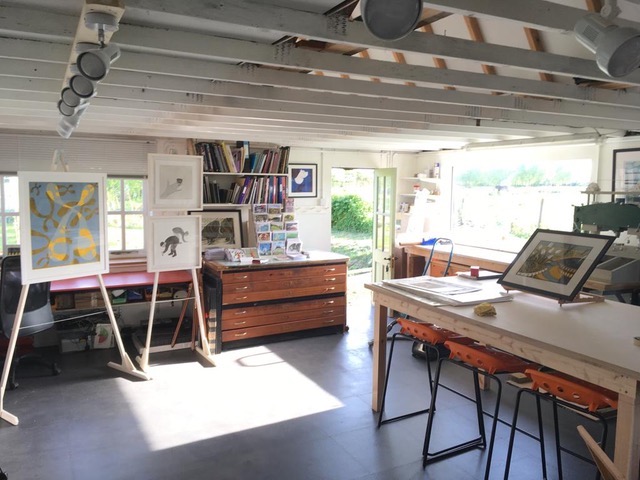 Artweeks Open Studio 2021
15 - 23 May is on!
11am - 6pm
115 Lower Radley, Nr. Abingdon, OX14 3BA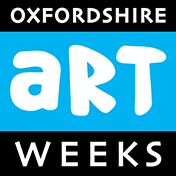 An exhibition selling original linocuts, monoprints and cards in a village studio near the river Thames footpath.
Refreshments in the garden.
Exhibiting artists
Susan Wheeler www.susanwheelerprints.co.uk Lizzie Wheeler www.lizziewheeler.co.uk
Following the government's Covid advice all shops can open and therefore we are able to go ahead with our Artweeks exhibition with the following precautions:
Masks to be worn in the studio.

Hand sanitiser will be available.

The studio will be well ventilated.

Numbers inside the studio will be limited and there will be seating in the garden and refreshments if you need to wait.
Looking forward to seeing everyone!
Workshops to resume in July.
"I wanted to thank you for a perfect day in the studio learning about linocut. I feel very privileged to be allowed to learn with such nice people in such an idyllic spot and with such patient tutoring. I shall certainly be trying out more ideas at home and hope to join you again on a two day course to develop ideas in more than one colour." Jane
"I just wanted to say how much I enjoyed your two day course. What a lovely inspiring setting, fantastic teaching, good company and wonderful food. And my mum loved her card. Hope to come again one day." Kate
"Thank you again for the lovely 2 days: I enjoyed it enormously and learned a lot.
I will certainly be up for another workshop probably next year." Marijke