Fabric printing. 1 day. £85.
* if you prefer, you may contact me to book a place via the contacts page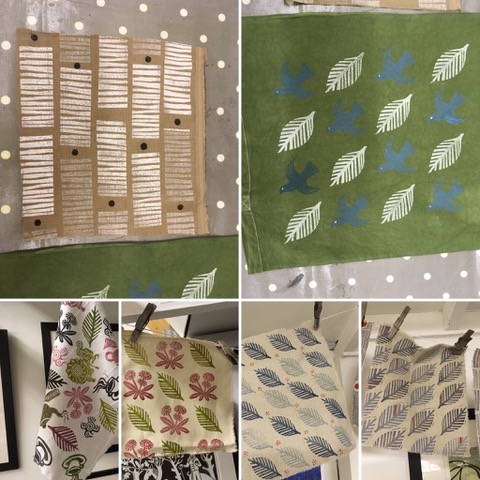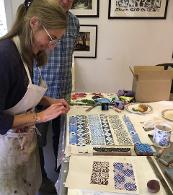 In this workshop you will learn how to print with wood blocks onto fabric. There will also be a demonstration of how to make your own blocks. You will then handprint your own selection of designs and colours onto some test pieces of fabric. Once you have had a bit of practice you can then choose to print onto a few of the following: tea towels, aprons, or bags (2 items included , extra items available at a small extra cost). This workshop if suitable for all levels of experience. There will be an information sheet of where to source the materials that you need to be able to continue to print at home.
Refreshments. Lunch, tea &coffee and homemade cake are provided.
Course materials. All materials are included.
What to bring. Wear old clothes. Apron